#1
Growth Opportunities
Dcard is the largest anonymous community in Taiwan and has a high penetration rate among young people. Going above and beyond our success in Taiwan, Dcard is expanding its impact on Asia and further to the world. Here, you will be able to participate in all kinds of brainstorming, ideation, creating a new product or even participating in new market expansion
#2
Diverse and Talented Team
The Dcard team is highly talented from diverse backgrounds. We like fun and bold ideas that means you can try things that are somewhat unconventional but are exciting!
#3
Create Your Impact
You have the opportunities to try out and participate in projects and ideas that impact millions of users. You can be the change that you want to see in the world.
#4
We Work as A Team
No one is working on his or her own. We believe that an amazing Dcard experience requires diverse inputs from cross functional teams.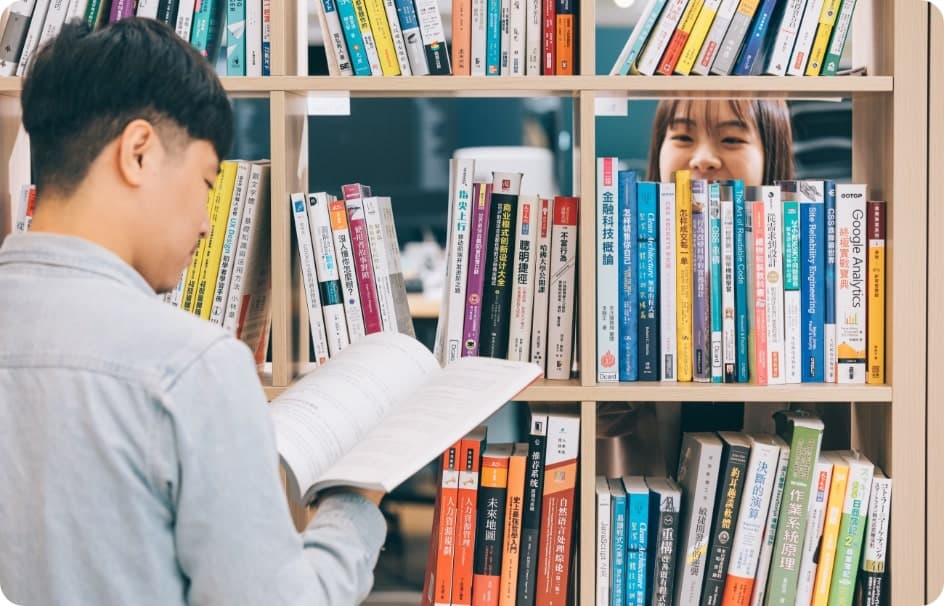 #5
Learning Centric Environment
Dcard's got your back in this journey of learning. Continuous learning is the core spirit of the Dcard team. To increase the growth momentum, Dcard supports team members to participate in seminars and conferences abroad and provides members with books and courses for professional growth.
#6
Flexible Work Atmosphere
Work anywhere you want! At Dcard, everyone has flexible working hours with an open office space. We also have a remote day once a week for everyone to work from anywhere where he/she can focus the best.
Our Core values
These values are not just expectations but our basic mindset. They not only affect Dcard's decision making process in realizing our missions and visions.
Be open-minded
We appreciate differences in opinions, as those differences often stimulate great ideas and inspiration.
Keep Breaking Barriers
We embrace change and believe that you can always best yourself. Continuous breakthroughs will lead to continuous innovation.
Take Ownership
We not only do our part but we proactively help the team reach its goals and spread positive influence.
Move Fast
We believe that done is better than perfect. When encountering problems or challenges, we prefer to take action fast without hesitation.
Focus on Impact
We want to make sure that we are always focused on solving the most important problems and prioritize tasks with beginning with the end in mind.
Annual Holidays
Enjoy annual leave, paid sick leave, birthday leave, and special holiday policies that are better than requirements.
Health & Wellness
Comprehensive insurance and health checks, each designed to be more considerate to your health needs.
Working Environment
Comfy working environment and equipment, a spacious office, and napping areas for everyone at Dcard to replenish his/her energy.
Team Building Events
Festivals, parties, lunch days, year-end feasts, weekly sharing sessions, and other team-building events, as we value our time together.
Join Dcard Today!
Copyright 2021 Dcard Holdings Ltd. all rights reserved